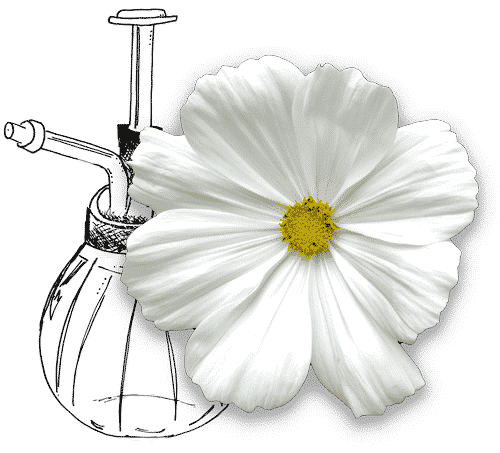 How To Keep Those Babies Alive
You can do this!
For more detailed caring instructions for specific plant varieties, check on Google!
Feel the Soil! How to know when to water your plants.
For potted plants you might not know how often to water them. For most plants, the rule is to see if the first inch or so of soil is dry. If dry, this is an indication that the plant needs water. If there are leaves that are shriveled or tips are turning brown, the plant might need a little extra! Remember it's better to water deeply with proper drainage, rather than lightly and often. You will want that water to reach all of the roots!

Plants love stability! Keeping your plants comfortable is the secret to a healthy plant.
We recommend choosing a spot first where you would like a plant, then picking a suitable plant for that spot! Different areas of the house can benefit different plants. Some plants like a Snake plant can continue to thrive where light conditions may not be optimal. While a Succulent will need to be placed closely to a window to make sure it is getting the suitable light requirements. To keep their care consistent, make sure these plants are getting proper warmth and humidity, and to keep out of any harsh cold drafts.

Caring for your Bouquet or Cut Flowers.
Make sure the container you are using is clean, fill the vase with lukewarm water and mix well with the amount of preservative given/required. Immediately re-cut the stem ends with sharp garden pruners and place the bouquet in the vase. It is not necessary to cut the string holding the bouquet. The bouquet is designed to be displayed as you receive it. For maximum life, place your flowers in a cool location, not in direct sunlight. Change the water every 2-3 days and re-cut stem ends. Most flowers will last a minimum of 5 to 7 days, but others may not last as long. It is important to remove dead flowers from your bouquet to extend the life of those remaining.
Don't over water! It's better to under-water than to over-water.
It's much easier for a potted plant to recover from a lack of water than from over-watering. Over-watering can cause the roots to rot, which can be hard for a plant to bounce back from. This will show in the plant with the plant itself rotting or the leaves turning yellow and falling off. To rescue the plant, you can check that the roots are firm and healthy, not yellow and soft. Always make sure to use a pot with drainage holes to help avoid water sitting at the bottom of the pot.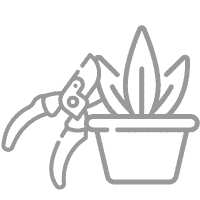 Prune & Dust! Keeping your plants clean and tidy is actually healthy.
Pruning and dusting your plants is an essential step in keeping your plants healthy! We recommend making a weekly or bi-weekly schedule to dust and inspect your plants. Dusting removes anything that might be inhibiting your plant from absorbing all of the energy it needs. Use this time to inspect your plant closely for any bugs that could be lurking under the leaves. Pruning your plants not only keeps them tidy looking but it also encourages new growth! Think of it like a haircut, clipping off the dead-ends helps the new hair grow.

Caring for your Floral Arrangements.
Add water to container immediately and keep it filled daily. For maximum life, please place your flowers in a cool location, not in direct sunlight. To prolong the life of the arrangement, remove any dying flowers as they occur. The greenery in any arrangement will outlast the flowers. At this point, you get to be creative! Head back to the Flower Market for some cut flowers to re-insert into the container. Container may produce condensation.