Our Kitchen is open from 9:00am to 4:00pm. Reservations required for Garden Tea seatings only.
A variety of flavours and drink options all made in house from scratch.
Available at our Vineland locations Cafe, with no reservation required! Dairy free options available. Check with your server or follow us on Instagram to stay up to date with our seasonal options.
Pets are not permitted inside of the indoor seated dining area only.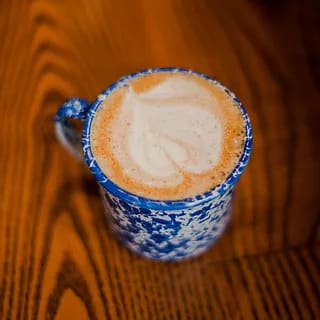 Latte
Available flavours year round include: Vanilla, Caramel, Honey Lavender, Chai Tea and a London Fog.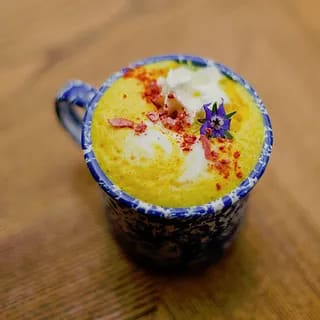 Tumeric Latte
Freshley steamed milk, sweetened with honey. Mixed with tumeric powder, and blends of spices with hints of cinnamon, ginger.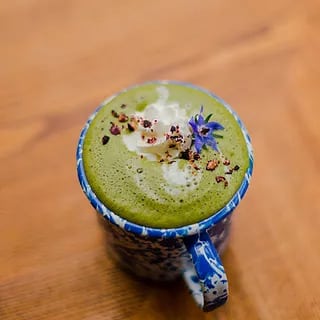 Matcha Latte
Matcha Powder steamed with honey and your choice of milk.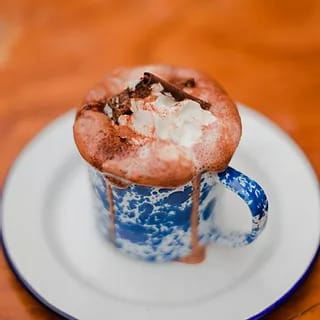 Hot Chocolate
Dark hot chocolate and white hot chocolate available daily. Top with fresh cream if desired.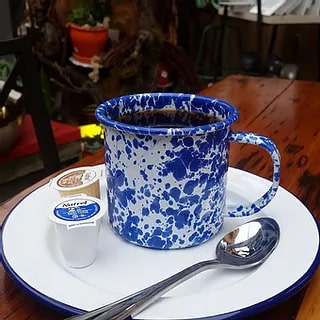 Fresh Brewed Coffee
Freshly brewed medium roast coffee available daily.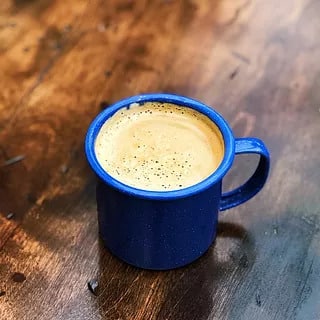 Americano
Our classic Americano. Made with our fresh espresso.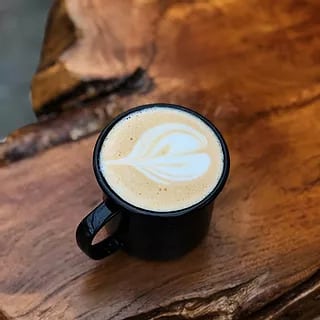 Cappuccino
Our Classic Cappuccino. Made with our freshly ground Italian roast coffee beans.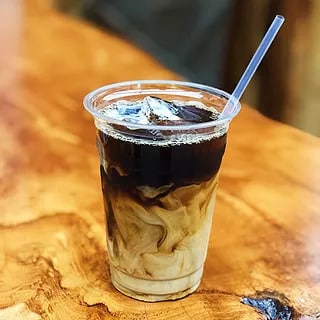 Iced Coffee
Freshly brewed coffee, chilled and served on ice with milk or cream. Sweetened with your choice of vanilla or caramel.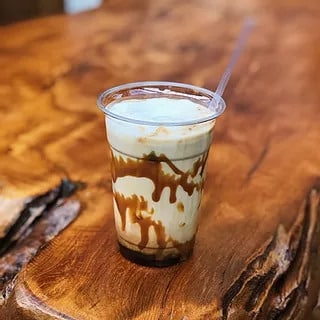 Iced Lattes
Our Iced Lattes. Made with an espresso shot, topped with steamed milk and your choice of latte flavour.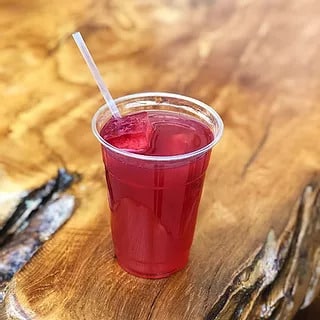 Iced Teas
Variety of freshly brewed chilled iced teas. Check in store for weekly flavours.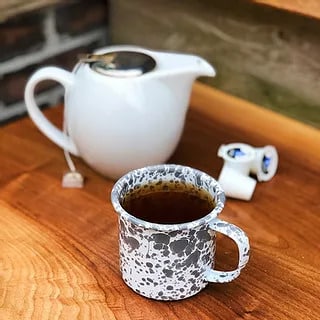 Pot of Tea
Featuring loose leaf Sloane Tea including: Signature Black, Heavenly Cream, Earl Grey, Bold Breakfast, Classic Green, Perfectly Pear, Masala Chai, Citron Calm, Vanilla bean Rooibos, Celebration Medley,  and Marrakesh Mint.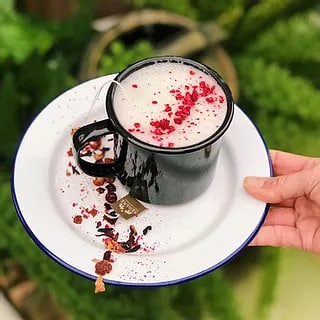 Specialty Drinks
Flavors change with the seasons! Popular Options Include: Local Apple Cider, White Hot Chocolate, Gingerbread Latte, Cadbury Mini Egg Latte, Candy Cane Hot Chocolate, and Pumpkin Spice Latte.
SEASONAL